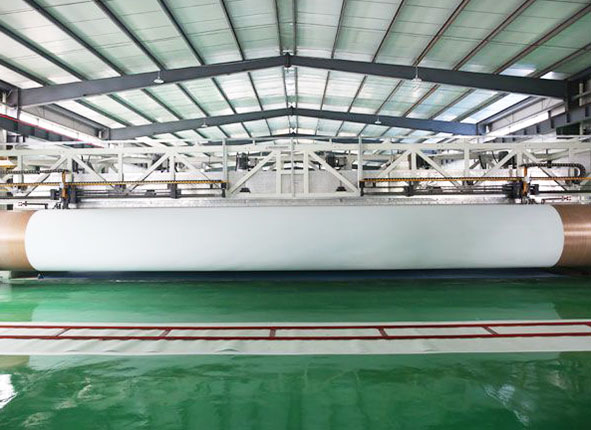 Hebei Jieen Mesh Belt Factory was established in 1989 , it has become one of the largest polyester fabrics and felts manufacturers after more than thirty years development . our factory has more than 380 employees, 5 Top R & D and production engineers in China and the annual sales are more than $15 million, Among them, overseas market sales accounted for 70%, covering more than 60 countries and regions in the world. The company invested 120 million yuan in the past five years , carried out technical transformation, equipment renewal and staff training ,it improved the quality of production equipment and the staff quality . we constantly strive to become the forefront of China's most modern polyester fabric production , Implementing brand strategy to improve the core competitiveness of enterprises, we try to won two patent products on this year , Create national brand products in 2020 .
Since establishment, we have continuously expanded the scale of production , Improve the technical content , we have 3 set of 12.5 m width imported Sweden weave looms , 5 set of 6.8 m width imported heavy weave looms ,8 set of imported Sweden warping machine, 12 set of imported Austria automatic sewing machine , 3 set of 13.5 m width hot air heat setting machine with Norway technology and domestic 58 spiral take-up machines , 4 dual heat source microcomputer automatic control heat setting machines , 6 heavy weave looms , 6 forming fabric weave looms and 51 forming fabric sewing machines , many China warping machines.


Our main products include : polyester forming fabric , polyester woven dryer fabric , polyester spiral dryer fabric , polyester spiral press-filter fabric , polyester plain fabric , sludge dehydration fabric , polyester anti-static fabric , vacuum filter fabric , Soft pavement fabric and paper making felt etc . our products are widely used in paper making , printing and dyeing, coal washing, petrochemical, pharmacy, food, Medium Density Fiberboard, metallurgy, Desulphurization in power plant, mining and juice squeezing industry etc . our products have the characteristic of acid and alkali resistance, high temperature resistant, good drainage , good air permeability and dimensional stabilization etc. We have established long-term and friendly cooperative relationship with many customers from different countries due to the good quality, low price and excellent pre-sale and after sales service and advanced production technology, strong production capacity and reliable quality assurance.
Our domestic sales are more than 20 provinces and municipalities and autonomous regions, our abroad sales are export to the United States, France, Canada, Spain, Germany, Russia , Brazil , Argentina, India ,Malaysia, Pakistan , Iran , Egypt and other dozens of countries and region . our products get high praise and satisfy by many customers from different countries .